Embarking on a journey to study abroad is a dream for many. But the student visa process can be a source of anxiety. In the latest podcast episode, "How to Study in Germany," join our guest Alena Tkacheva as we dive into the intricacies of applying for a German student visa. Gain insights, real-life experiences, and expert tips to navigate this crucial step with confidence. Tune in on podcast.leuphana.de, Spotify, or iTunes, and let's conquer visa uncertainties together.
Episode timeline
00:01 Intro
00:50 How to make new friends and settle in Germany?
02:55 Visa process
06:20 Rejection of visa application
08:30 Required documents
9:50 Proof of financial security
11:45 Scholarship possibilities
13:15 Blocked account
14:30 Prolonging documents
15:30 Other categories of required documents and proofs
20:10 Timeline of the visa process
24:00 Issues that may arise
26:00 How long does the process may take?
27:00 Challenges that Alena faced during the process
29:20 Extending visa after arrival
31:15 Outro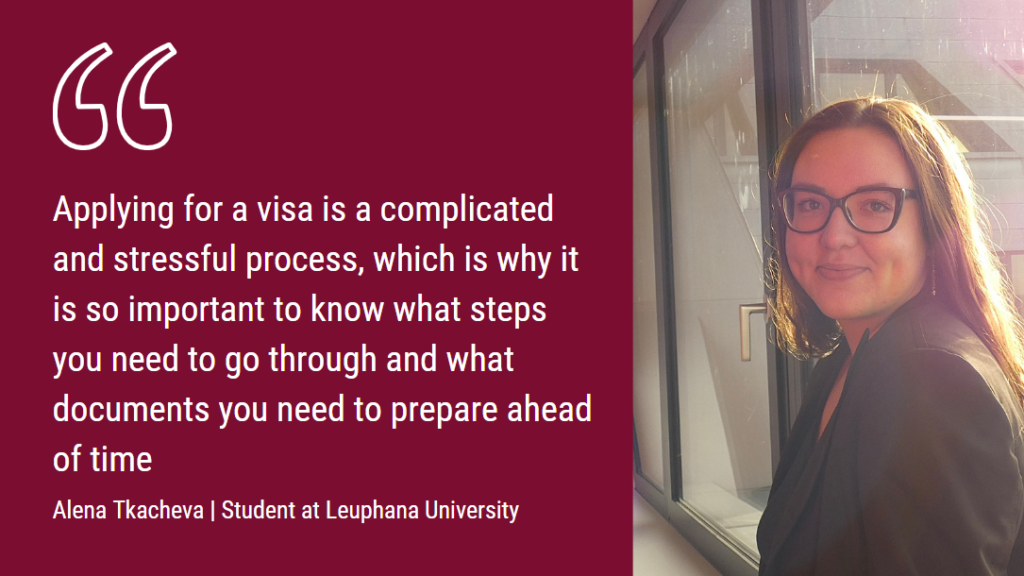 Podcast: Play in new window | Download